UMA DE TATOUAGE
AKA: Asker
Asker is our newest addition to our kennel and we would like to thank George of De Tatouage Kennel for once again sending us the best!! Asker has an amazing pedigree with alot of Great dogs in it. Asker is a very stocky girl with amazing bone and type.
We are looking forward to showing Asker this year and will post her achievements.
Pictured Below age 15 months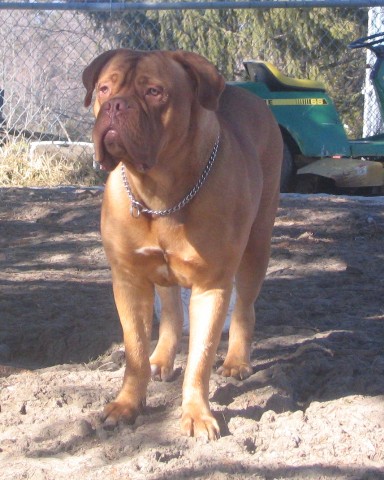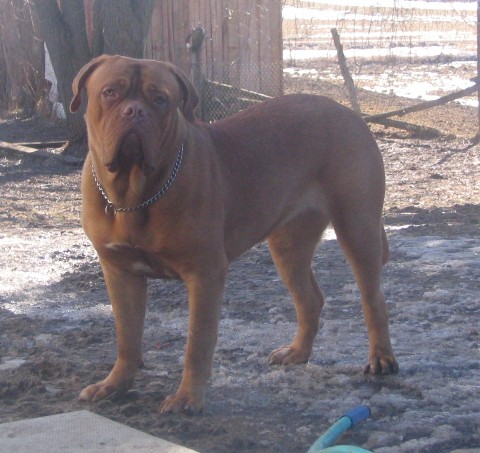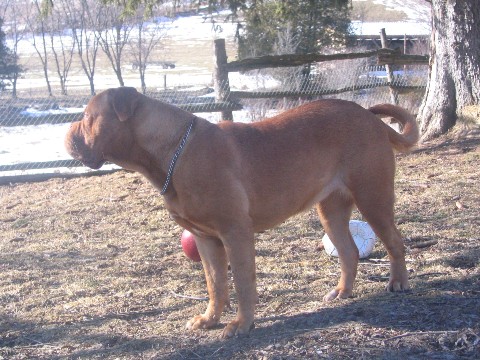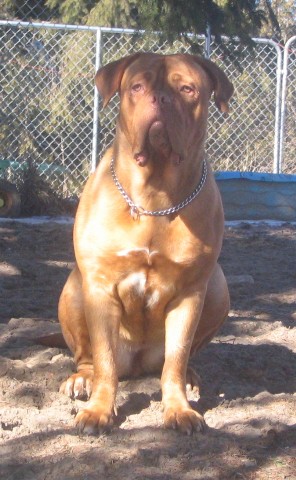 Sire
BALLACK DE ACHTERKRIM

Sire
Benhur delle Querqe rosse (IT) HD A

Sire
JW Ch.Brandoux Toezzz (UK) HD B

Sire
Ch.Hooch (NL) HD TC
Dam
CH.Laruscades Bibi (UK)

Dam
Raya de le Geane (NL)

Sire
Aramis (SP)
Dam
Maxima de le Geane(NL)
Dam
Jamie De Achterkrim

Sire
Boss Dospilos (HU)

Sire
Ch.Rano L Aube rouge (BE)
Dam
Pernod Pridgite
Dam
Angel gardian de Achterkrim (NL)
Sire
Bullie (NL)
Dam
Maisha de la maison De Hollande (NL)
Dam
MACARENA DE TATOUAGE

Sire
St Johns Brando Reserve European Junior winner

Sire
JW Ch.Fr club BOBTemple Felson (UK)
Sire
Majestick Red (UK)
Dam
Larusades Mandy (UK
Dam
Red Cerberos Athena (HU)
Sire
.Int.Ch. Tanakajd szepe Klod (HU)
Dam
Hu.Ch. Szentleleki voros Aida (HU)
Dam
Oraz De Tatouage

Sire
Conan de Achterkrim (NL)
EUR. J. CH, HU. CH., GR. CH., INT. CH.

Sire
Bullie at Brandoux (NL)
Dam
Maisha de la Maison de Hollande (NL)
Dam
Kore de Tatouage (GR)
Sire
Aral Von Schachter (HU)
Dam
Boni de Alan Vautre (GR)
GR. CH.