NEWS
Looking for individuals that would be interested in Fostering our future breeding females. Must be with-in 90 km's from our area.
If interested please contact
Cathy & Kirk Smith (705) 924-2020
CONGRATS TO DAVE AND JENNY!!
REDLEGENDS SUMMER SOLSTICE ( AKA: Pumpkin )
(RedLegends Cajun Silent Sandman X RedLegends Indogneeto)
PENN-HIP CAME BACK GREATER THEN 100 % 38 / 38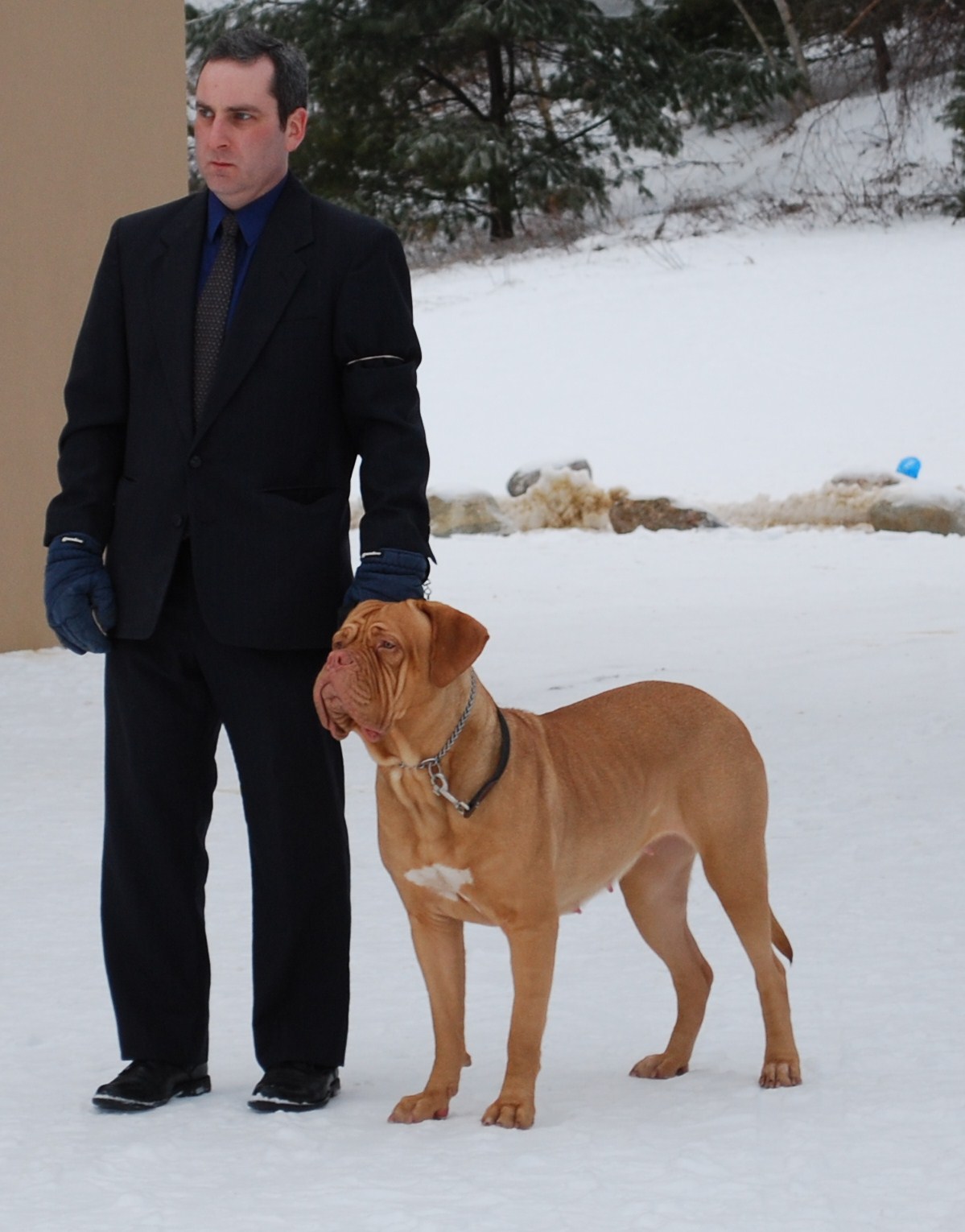 Pumpkin and Dave waiting to go into the ring.
Our new female import from Greece is here! Check out Asker in the Juvenile page
Cajun & Fever are in the 2008 Brown Trout Calendar!
RedLegends Tars Tarkas & RedLegends Red Hot Cayenne have received their CFC Championship on October 6/7 at the CFC Laval all breed show!!
Legent De Tatouage received her Championship at the CFC Nationals held in Kingston June 23 - 24th