These are our other Family members. One we greatly enjoy and love.
Stay updated to our new member coming in the spring "Sabbath" half brother to Salem!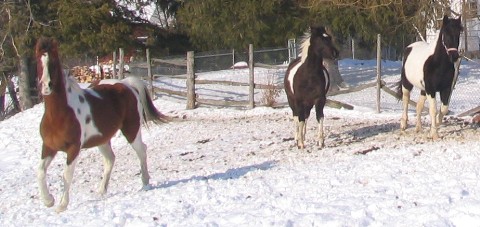 Foxie, Salem and his mom Oreo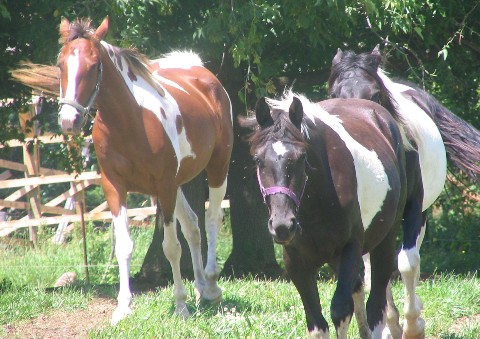 Foxie, Salem and Oreo in the back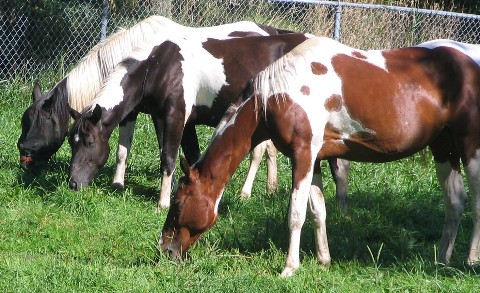 Foxie, Salem and Oreo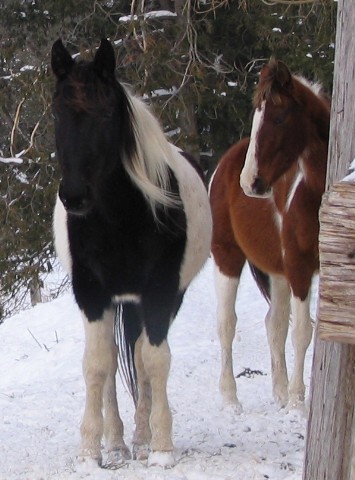 Oreo and Foxie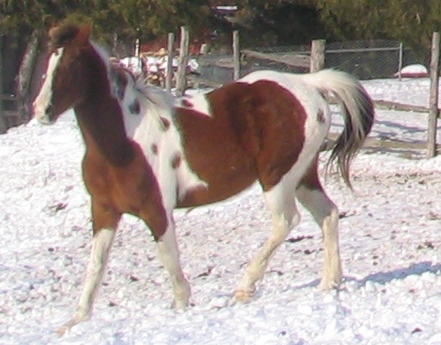 Click on pictures to enlarge
Foxie ( Arabian / Saddlebred cross) ( My daughter Jamie's horse)
My daughters description of her horse
When I decided to sell my old horse, I went on kijiji looking for a new companion. She was the first horse that was on there for sale. Right when I saw her it was love at first sit, the description described that she had no vices so that day I emailed Andrea. And we talked over MSN for 2 days before I decided to call her. We had decided that Saturday I would go see her. And man was she ever more pretty up close then in pictures. When I rode her it was nothing like Reds (My old horse) lazy canters. She did not fall in a air hole. And she did not trip over her hooves. She was the best horse that I have owned. If she does not want to do something all I have to do is ask her 2 or more times and she does it. She does not spook easily and she is awesome under saddle. And I call her my little pocket-pony, even though you can see that she is far from a pony but that does not change her thoughts. Every time I go and see her I always get a big sloppy kiss from her. Yes she loves licking people. I never discovered it until a couple weeks after I brought her home.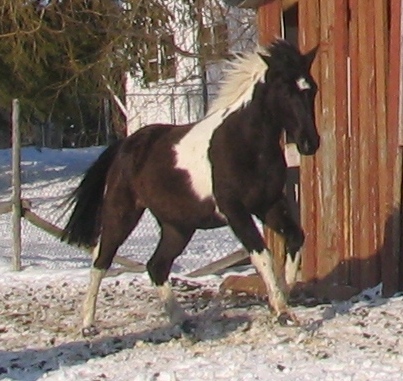 Click on pictures to enlarge
Salem born and raised on our property is a lively boy, I look forward to when he is broke to ride.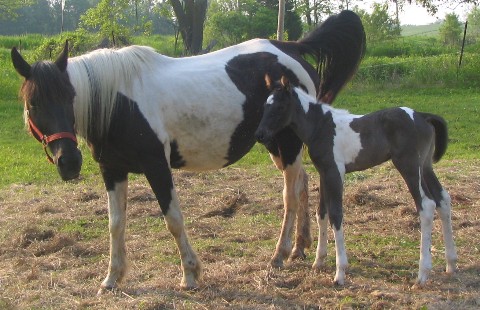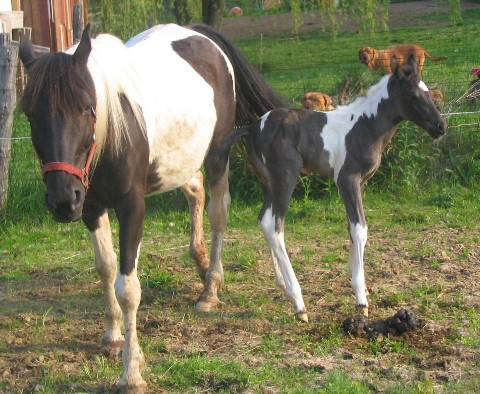 Oreo and Salem 1 Day old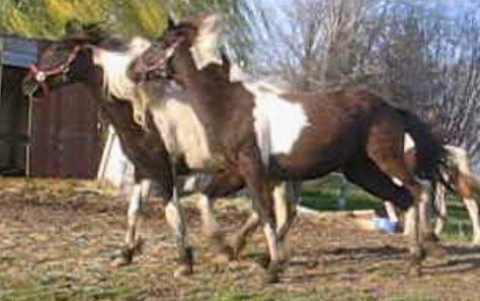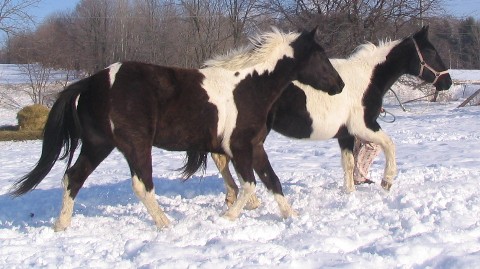 Salem and his mom Oreo on the run!