If Tears,
Could Build a Stairway,
And Memories a Lane,
I'd Walk Right Up,
To Heaven and Bring You,
Home Again.

Jealous Jenny
DOB: October 22, 2000
Died: January 24, 2008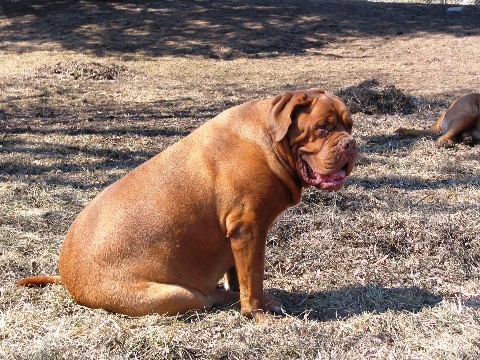 Jenny was a big beautiful girl, we purchased her from a breeder in Vancouver. Unfortunately Jenny developed Wry mouth so we had to spay her and she lived out her life with us as what we affectionately called her " Our Mascot" Her other nickname was "Moose", as you can see by her size. Jenny's was loved very much by our children, at nights she would lie down on the floor and the children would use her as a pillow. Jenny's favorite past time was "Food" or "intimidating visitors" Jenny was not a aggressive dog but she was very good at giving the "Eye". It seemed to be a game for her. Jenny developed cancer of the mouth and we had to put her to rest. She will be greatly missed even by the ones who feared her intimidating ways.
Click on pictures to enlarge