If Tears,
Could Build a Stairway,
And Memories a Lane,
I'd Walk Right Up,
To Heaven and Bring You,
Home Again.

Sheba de la Vallee de Goliath
AKA: Silly Sue
AKA: Silhouette
DOB: September 27, 2001
Died: September 26, 2008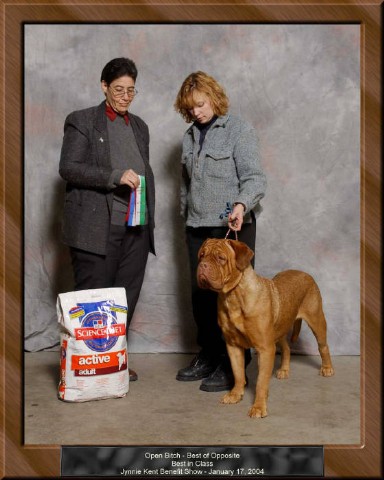 Silhouette was my husbands heart, though we all loved her you could tell she loved my husband most. With her crazy ways of showing her affections she developed the nick name as "Silly Sue". Silhouette was a beautiful dog with a amazing pedigree and looks to boot. She has left us with many grand children and our pride, her son Cajun. Silhouette passed on in a way I would never wish any dog to die " Bloat". She will always be here in our heart. We are so greatful we will always have a part of her with us from her son and her grand babies. We will miss you "Silly Sue"