If Tears,
Could Build a Stairway,
And Memories a Lane,
I'd Walk Right Up,
To Heaven and Bring You,
Home Again.

This is a memorial from our wonderful Foster family. It is always hard when we place our babies but it makes a huge difference when we find wonderful people like Sharon and her family. We can not thank them enough for the love and care they have given our retired babies, and especially our Duke.
Rest In Peace
"Duke"
(Reg'd Name: Ace Vom Tiefenbach)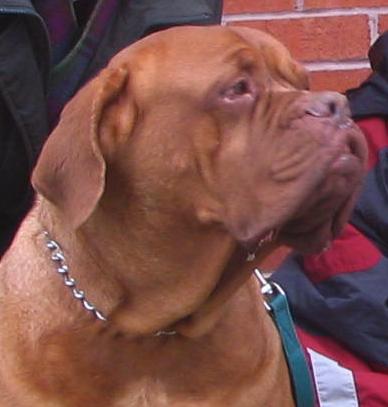 June 1, 2000 - November 28, 2008
It is with sad hearts that we mourn the loss of an awesome companion.
Due to "Splenic Hemangiosarcoma" (a tumour within the spleen) and because of complications resulting from this condition, Duke was humanely euthanised today.
We didn't have Duke for very long (11 months) and gladly accepted him, as an older dog, into our home. Duke loved everyone, wanted to make friends with everyone, and the only dog I know of that was happy to go to the vets because he got to see people..no matter what they did to him. He was the kind of dog that liked to be wherever you were, he was a couch spud that loved the snow...would plow through with his nose and toss the snow into the air having fun. You couldn't hug him or pat him enough without getting "the paw" or a bump with his head letting you know he wanted more. He would squish in between you and whoever else you were paying attention to (especially another dog) wanting more than his share of the affection. He loved to play with Peanut (our other Mastiff) and they played the "Sea Lion" game together; and Duke had a special relationship with each one of us. He was a gentle giant who let you clean his ears, clip his nails but backed up like a donkey when it came to getting in the bathtub. He figured out how to swim (although didn't do it much), loved the water, and liked to sit on the end of the dock watching everything around him.
He loved life and everything in it.
Duke declined in health very rapidly and "Splenic Hemangiosarcoma" cancer is considered a highly metastatic aggressive cancer that even if found and removed via surgery, survival rates average 2.5 months. We didn't know that anything was wrong until Duke "fainted" in late October. He was rushed to the vet and was given a check-up and a full blood panel work-up was done; all with no results other than low thyroid. We thought it might be heart disease but hoped the thyroid meds would help him improve. All seemed well, but Duke fainted again about 3 weeks later. Thyroid blood work and other (organ) testing was done again and still nothing showed up...all tests normal or within normal range...and then last Saturday Duke fainted again. After this he stopped eating regularly, and had trouble keeping down what he did eat. He was getting me up each night to go out, and had an "accident" in the house on Tuesday. We were deciding what form of veterinary procedures to try that would give us the best indication of what the problems were, and I had decided to take him into the vets today to have him weighed and possibly X-rayed. Because of troubles during the night, we made the earliest appt we could get...an appt for this afternoon, but when he started getting sick about every hour or so, and just wanted to lay out in the snow in the yard we rushed him to the vet this morning. By that time his abdomen was distended and the doctor suspected the spleen (you could now see a huge mass sticking out the side that wasn't there before), also suspecting it had ruptured and he was bleeding internally. It was also thought that the cancer had spread to his lungs because he was in respiratory distress as well.

Unfortunately at times like these; "time" speeds up and and then you have no time left. His health was declining and life was becoming a struggle right before our eyes. We did what we could...made him comfortable. I (and our vet Dr. Joan Grant) sat with him talking and hugging him on behalf of everyone who loved him...right to the end.
We've been asked if we regret taking him.
Absolutely not.
There is no way, or reason, to regret awesome and loving memories;
special moments in time that that float around in your heart for a lifetime.
How do you refuse unconditional love?
The love and affection we gained, for however short a period,
is far more valuable than however long the heartbreak lasts.
We would take him again in a heartbeat.